Fabulous Marines has chosen StreamLabs Charity as our main giving platform for a variety of reasons. StreamLabs Charity is simple to set up, versatile (you can use the charity function even if you don't use StreamLabs to stream!) and makes getting donations to the Trevor Project super easy. The best bit? StreamLabs doesn't take a fee, so all of your donation goes directly to The Trevor Project.
Join the Team
You don't need to be a StreamLabs or SLOBS user in order to take advantage of StreamLabs Charity.
Login/Create StreamLabs Charity Account
StreamLabs Charity Signin launch
Join the 2023 StreamLabs Charity Team
Next, join the 2023 Charity Team by going to https://fabulousmarines.com/JoinCharityTeam launch and accepting the invite.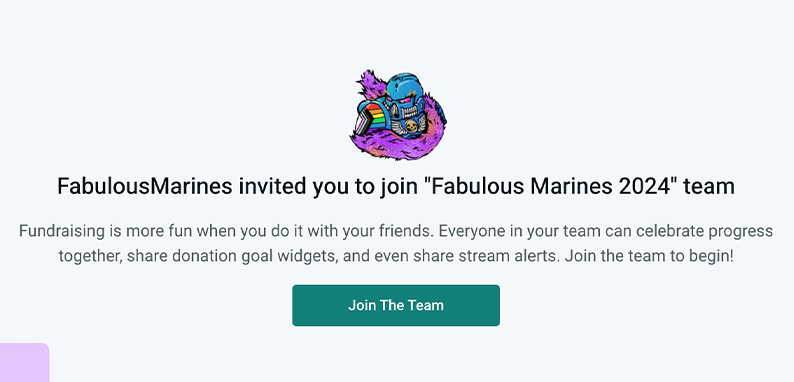 And just like that you are part of the Fabulous Marines team!
Donation Link
Your sharable donation link can be found at the top of the Teams page launch. Simply click the green "Copy Link" button.

We recommend shortening this url to share it, such as through bitly or by requesting a custom url from us using the Fabulous Marines domain.
StreamLabs Charity Overlays for Livestreaming
Sign in to StreamLabs.com launch before proceeding
Link StreamLabs Charity to StreamLabs
Go to Settings > Integrations launch and click the "Link" butten under StreamLabs Charity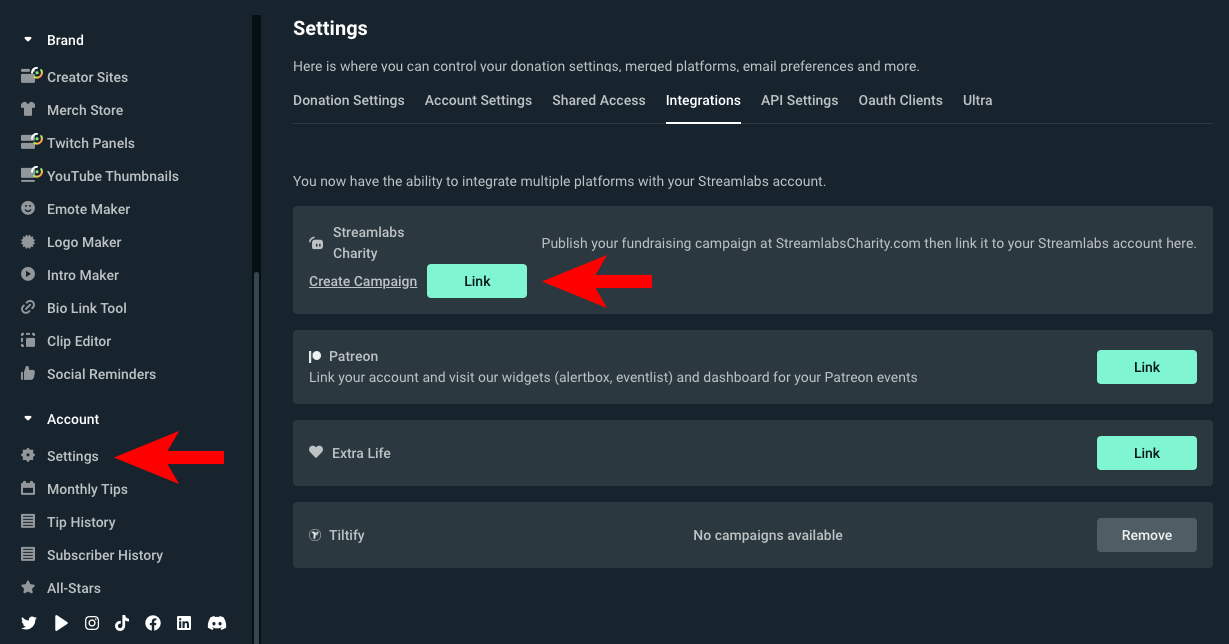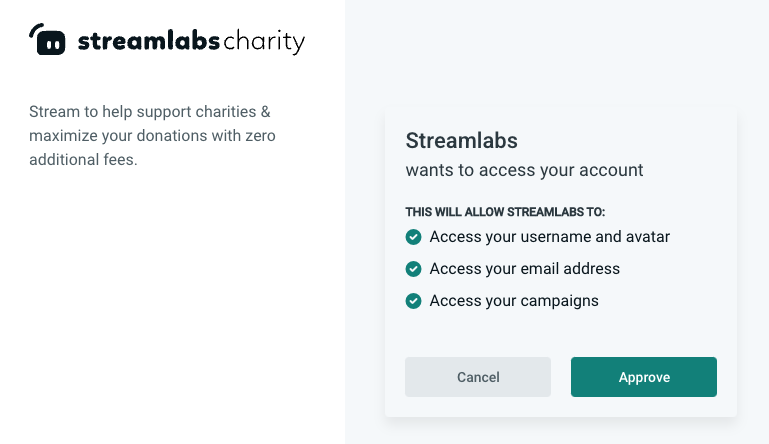 Make sure to verify the active charity in the settings launch is Fabulous Marines 2023.

Overlay Settings
At the top of the Teams page launch there are two buttons labeled Charity Stream Alerts and Donation Goal Bar - these will each take you to a setup page where you can customize the look for your alerts and/or any donation bars you would like to include on your stream, as well as provide overlay links for you to drop into your Scenes on your broadcasting software of choice.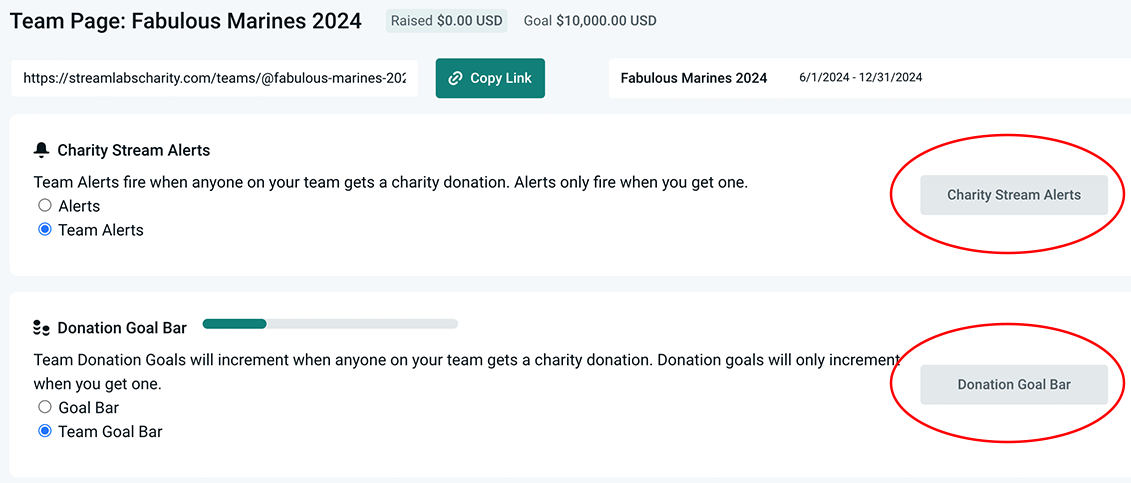 StreamLabs Charity Donation ALerts
Given the different interfaces, here's the official guide launch for implementing charity donation alerts.